Share
Regular price
Sale price
$22.00 USD
Unit price
per
Sale
Sold out
This is a listing for SECOND QUALITY DIAPERS.  Defects include cosmetic flaws (i.e. printing) or small (fixable) seam errors. NO elastic problems. These defects will not affect the diapers function, but do not meet the high LMCC standard. 

PLEASE READ:  All diapers bought with this listing are OS.  There was a labeling error with the Fall & Winter Prints.  This print is only available in OS (one size) size, but the internal tag may say XL. The item you will receive is still OS.

This is a mystery 3-pack of second quality diapers. For every bundle purchased, LMCC is committed to donating one diaper to the Cloth Option (https://www.theclothoption.org/network) to help families in need.
If you asked me what my ultimate diaper would look like, this would be is.  Our CPSIA-compliant, OS reusable cloth diaper features:
Designed to fit approximately 8 to 35+lbs.
Double Exterior Gussets which produces a 3D effect that creates a deeper gusset for keep the leg elastic secure to baby's body even when the pocket is double stuffed. Perfect for night time, heavy wetters, or using as a cover (must be switched at each change).
Athletic Wicking Jersey (AWJ) Liner to keep baby feeling dry and make clean up easier.
Tummy Panel to help prevent wicking when belly sleeping.
High quality, soft TPU outer fabric with an adorable print to keep moisture on the inside.
Extra thick back/pocket elastic.
Low Hip snaps (see picture below) to keep fit neat.
Cross Over Snaps for narrow waists or for use as a dirty diaper closure to keep in smells.
 This listing is for the shell only. Inserts sold separately.
Note: Product Image is a representation of the snap and fabric colors/prints. Finished items may vary.
Materials

Outer: 100% Polyester PUL

Inner: 100% Polyester AWJ

Made in China
Sizing

Our OS diapers fit most babies from 8-35+lbs.
Care Instructions

Knock solid waste into the toilet.

Pre-wash cool.

Main wash hot with detergent.

Rinse Twice.

Tumble dry on low or hang dry.

No bleach. Petroleum-based creams and fabric softeners may affect absorbency.
View full details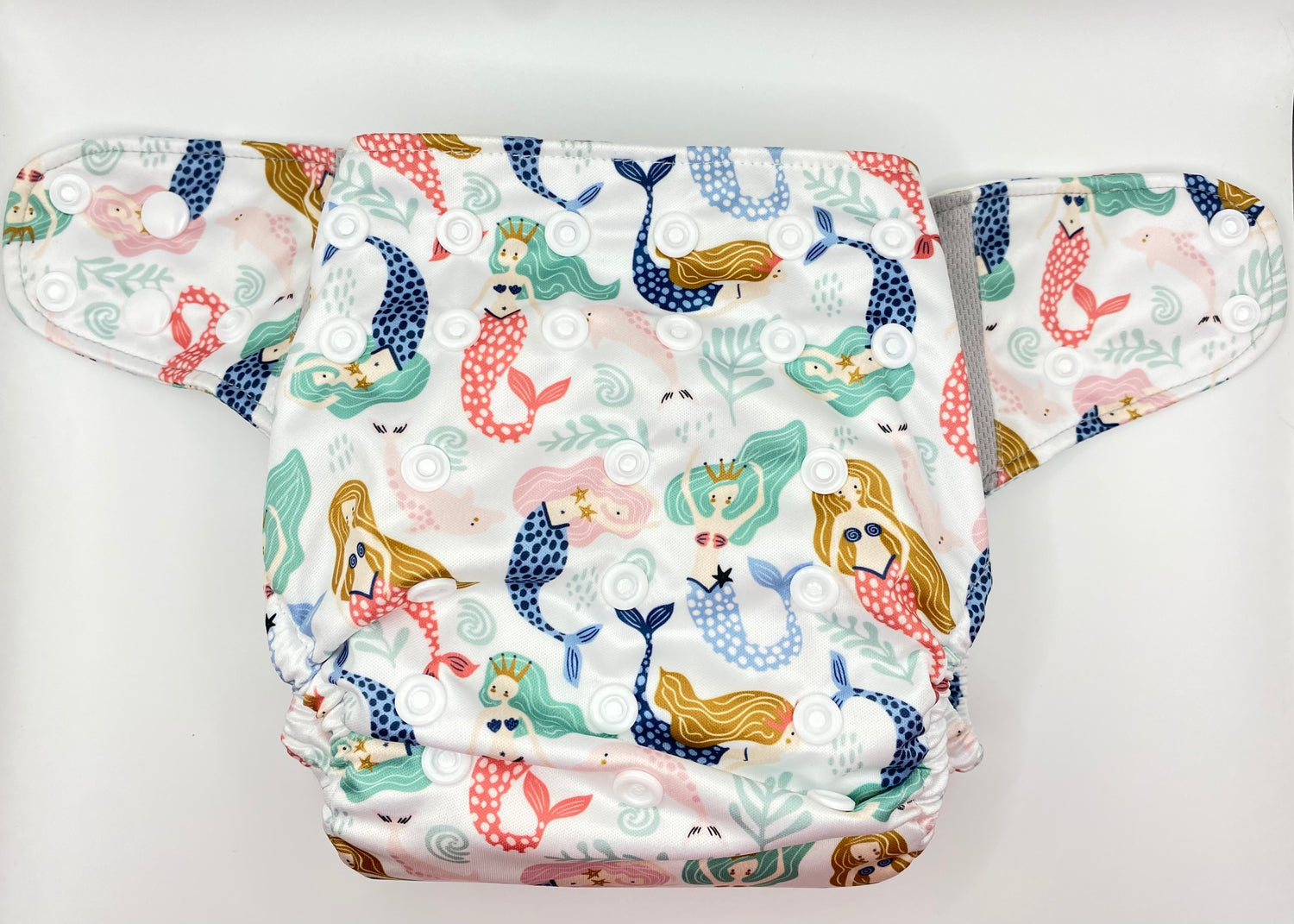 The LMCC Pocket Diaper
Our reusable cloth diaper is one size (OS) meaning with its 3x4 rise snaps it fits babies approximately 8 to 35lbs.
3D Gussets
A pair of double external gussets means that this diaper more easily accommodates thicker inserts keeping the elastic in contact with your baby's legs.
Partner it with one of our trifold inserts.
Bamboo Cotton Trifold Insert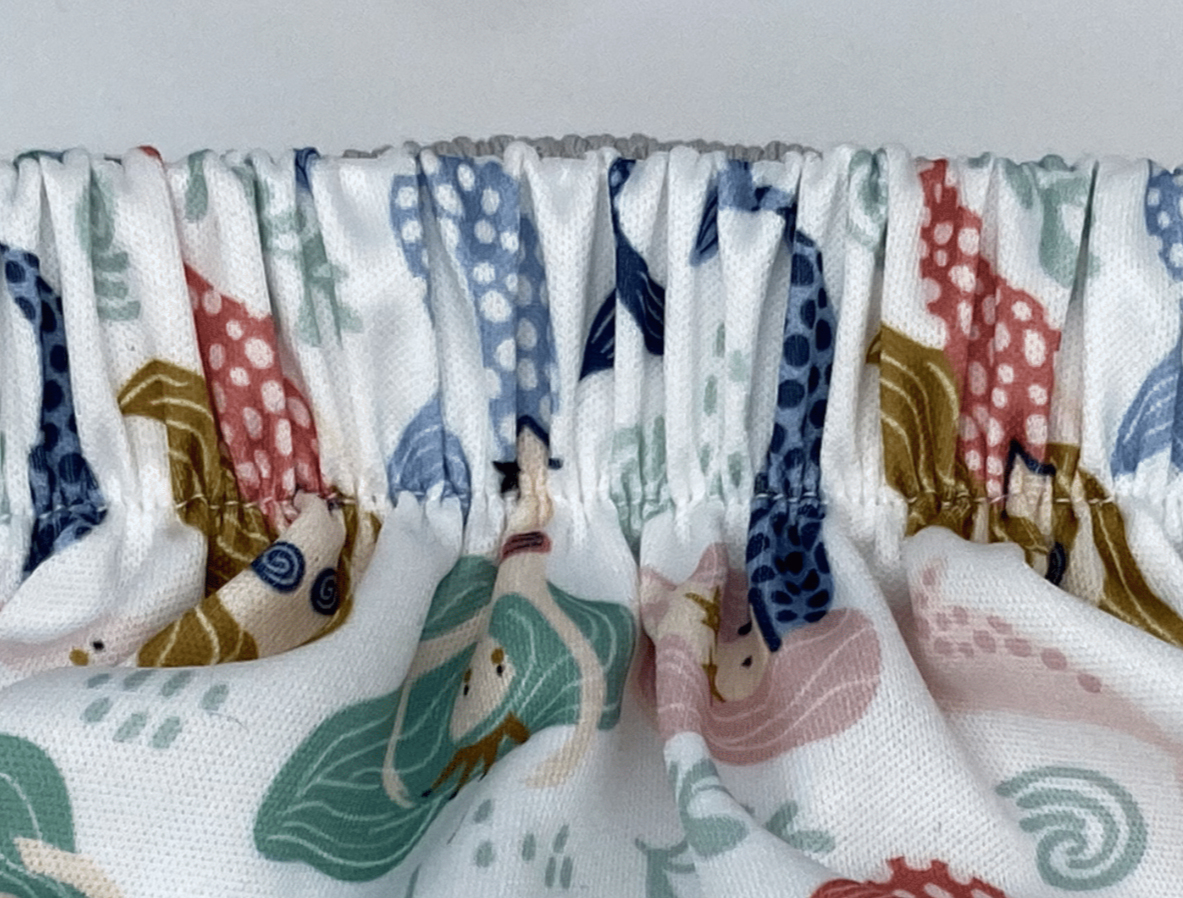 Back Elastic
High-quality back elastic is designed to hold up to time and keep the waste snug reducing blowouts.